Made 4 Mungos : Blooming Blends, The British Wellness Brand Donates....
November 07 2021 – Victoria Le Marquand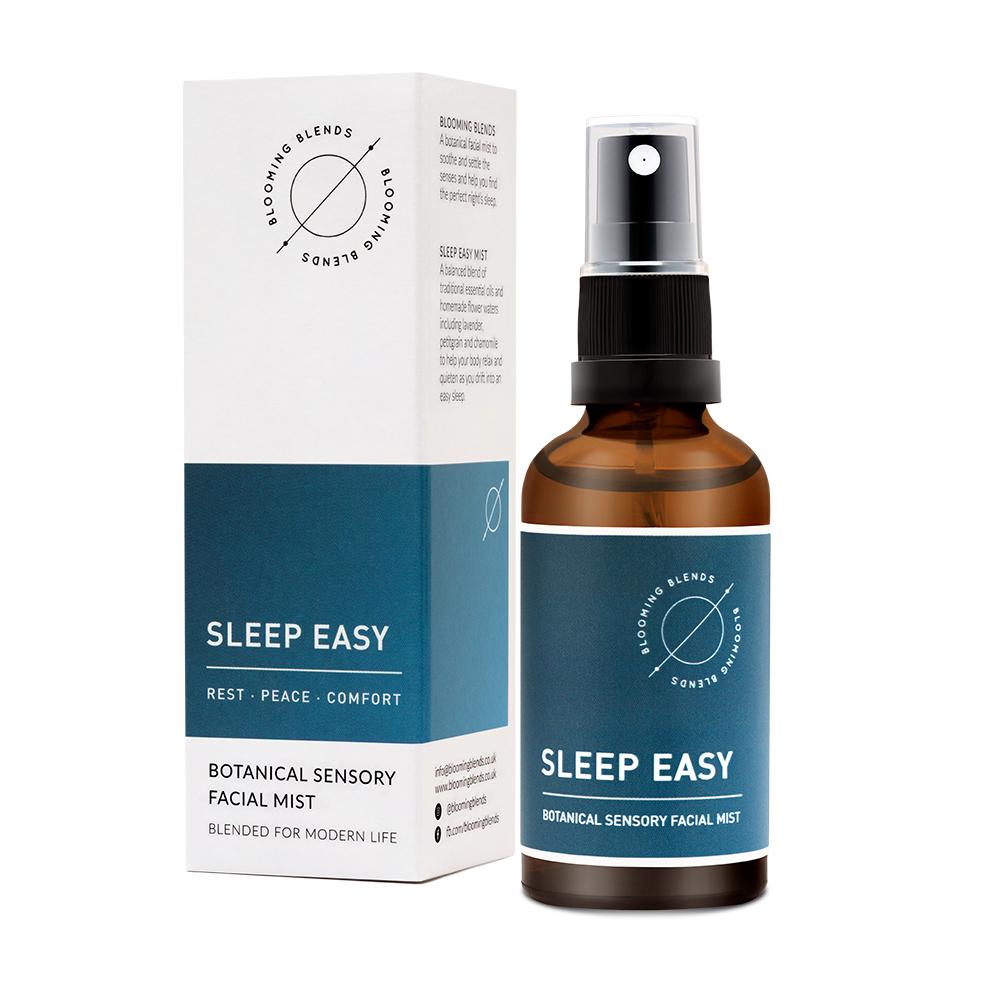 2 x bottles of their amazing Sleep Easy Spray.
Shop The Sleep Easy Spray here
Enter our raffle to win the other bottle of Sleep Easy Spray here
SLEEP EASY is a hand-blended botanical sensory facial mist that soothes and settles the senses to help you find the perfect night's sleep.
Blooming Blend's facial mist has been made using a balanced blend of soothing essential oils and their own, homemade flower waters that include lavender, petitgrain and chamomile. Helping your body to relax and quieten as you drift off into an easy sleep.
INGREDIENTS : 
Home-made Lavender flower water, Witch hazel (to naturally preserve the mist), Lavender essential oil, Petitgrain essential oil, Cedarwood essential oil, Geranium essential oil, Lemon essential oil & Roman Chamomile essential oil.
INSTRUCTIONS FOR USE :
Keep the Sleep Easy mist by your bed.  Once you have settled in bed and are ready to sleep, hold the bottle 30cm from your face and spray liberally over your face, pillow and sheets and inhale deeply. 
Exhale and feel the calm wash over you. You can also add it to your wrists for an extra sensual boost.
Sleep Easy facial mist comes in a 50ml bottle, so it's easy to pop into your bag, so you can have it with you at all times.
Inspired by traditional remedies and blended for modern life, there's a Blooming Blend for everyone.
Blooming Blends was created by former cook Fleur Sladen, from a passion for herbs and botanicals and their strengthening, healing properties.
After long hours working in the kitchen and needing a strengthening uplift,
Fleur struggled to find readily available natural, balancing boosters that were as easy to use as they were effective.
Taking her passion for botanicals and joining forces with a Medical Herbalist,
Fleur decided to produce her own unique range of boosting blends formulated to uplift and balance our every day. 
And so Blooming Blends was born.
Hand-blended in small batches using traditional methods, they have channelled nature's magic with a sprinkling of plant power, to create everyday formulas to support and strengthen the mind, body and soul.
They do not use any controversial herbal extracts that need a Traditional Herbal Registration (THR) such as Valerian Root or Echinacea.
Only uplifting, approved botanicals are found in their bottles.
Thanks so much for the support for the sale Blooming Blends, I'm so pleased with the Sprays. So lovely (and important) to have UK brands uniting and supporting this sale. 
The St Mungos Online Sale on www.independentboutique.com will run until midnight on the 21st November.
All profits will go to St Mungo's.
Thanks again for your support.
#made4mungos