Made 4 Mungos : Bloody Drinks, The British Bloody Mary Company Donates....
November 10 2021 – Victoria Le Marquand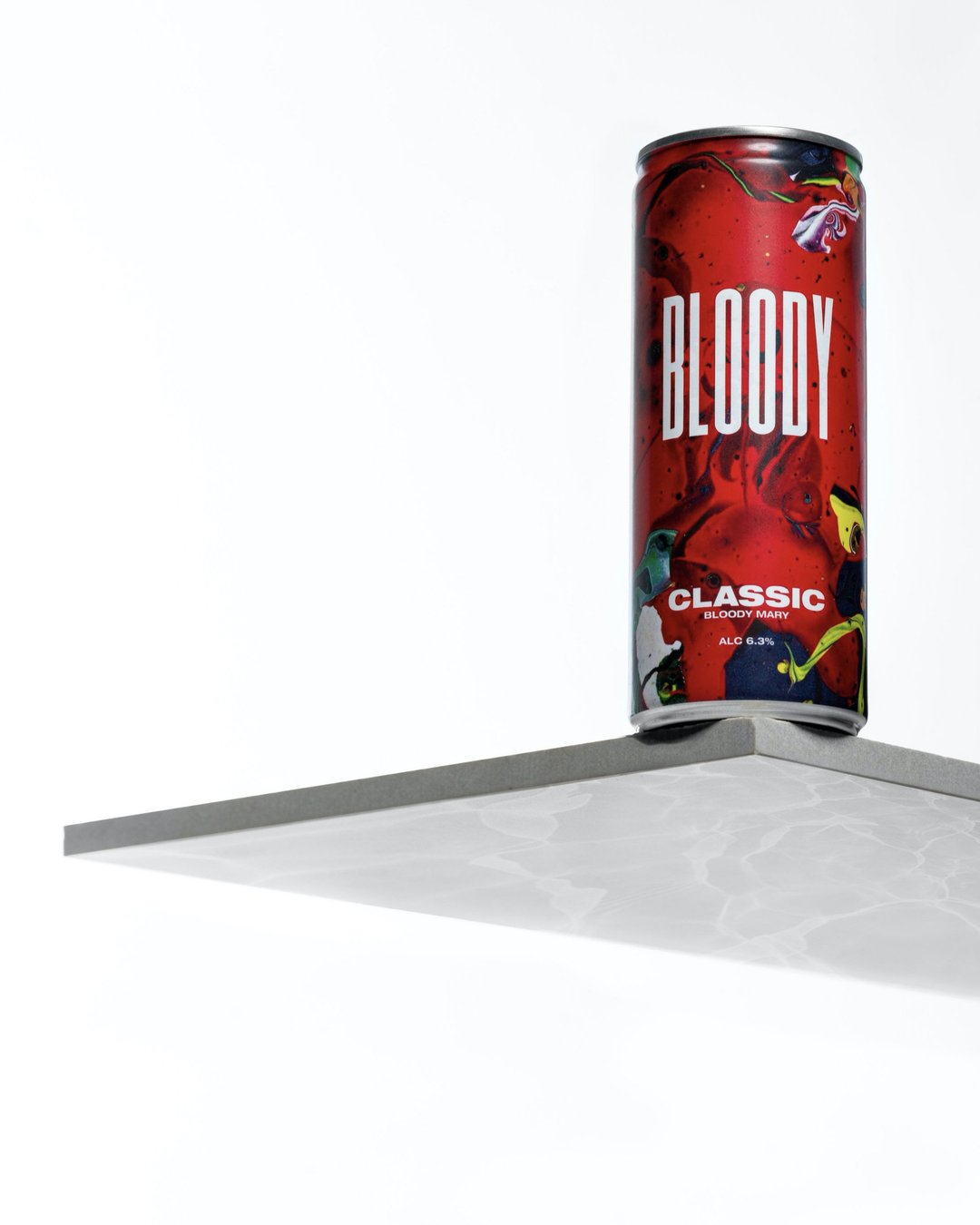 2x packs of their Bloody Classics, @4 cans per pack.
They spent two years fine tuning the Bloody Classic, with the help of a cast of delicious, cocktail bar quality ingredients.
Vodka brings the booze, alongside a wonderfully dry, fruity Amontillado sherry. The perfect foil for the sweet and savoury flavours of their tomatoes.
Pickle juice and fresh lemon add a tangy acidity, Worcestershire sauce and a dash of soy give a rich umami base, and, of course, the legendary TABASCO® Brand Pepper Sauce brings the heat.
They only use natural ingredients with no nasties, colourings or flavour enhancers, and at only 136 calories per can, they're one of the healthier options in the cocktail world!
HOW IT BLOODY STARTED
They're old friends who love Bloody Marys. Arguably, too bloody much. For years they spent their Sundays obsessively seeking the finest examples of the drink, before eventually distilling their painstakingly accrued knowledge into fluid ounces at home.
Mixing for friends quickly led to demand outstripping supply, and a search to find production partners who could take our little recipe and scale it up without compromising on ingredients, flavour or quality.
They know that the Bloody Mary is the most contested cocktail out there, and debate rages over the different levels of spice, umami and sweetness that can go into it. That's why their recipe hasn't been designed by committee. It's been designed by people who truly love the cocktail, and set out to share with the world a version that shows what a beautifully complex and balanced drink it can be. And they're proud to say, they think that's exactly what they've created.
QUALITY
We ploughed through hundreds of variations of each ingredient to make sure they were the best possible versions of themselves. It's essential for us that they're all living their best lives.
BALANCE
All our ingredients are Bloody big characters, so it's essential to juggle them so they complement each other. We can't risk any of them falling out, shouting over each other, or making each other cry.
PRACTICE
When you spend years doing nothing but making and drinking Bloody Marys, it's safe to say you become well qualified in the field. We'd done our 10,000 hours long before we launched, and we've crammed that knowledge into every can.
Thanks so much for the support for the sale Bloody Drinks, I'm so pleased with the Bloody Mary's. So lovely (and important) to have UK brands uniting and supporting this sale. 
The St Mungos Online Sale starts on www.independentboutique.com on the 11th November and will run for ten days until the 21st November.
All profits will go to St Mungo's.
Thanks again for your support.
#made4mungos