Online Christmas Charity Sale & Raffle in Aid of St Mungos has Begun!
November 11 2021 – Victoria Le Marquand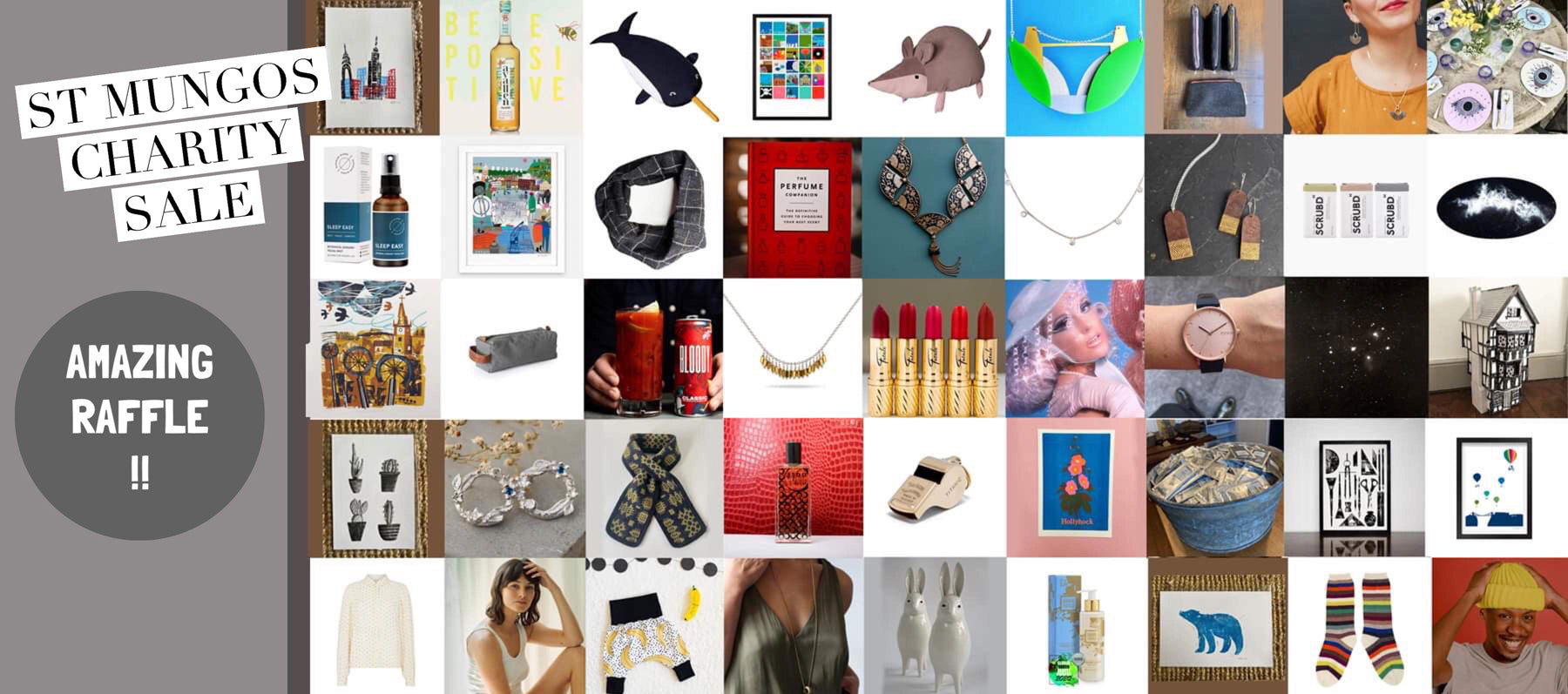 The IndependentBoutique.com Christmas Charity sale & raffle for St Mungos is now live!
We are holding a Christmas Charity Sale to raise money specifically for St Mungo's Recovery College in Bristol, a pioneering, inclusive learning programme, based on the principle that learning can be a transformative experience and change lives. Where arts and crafts are taught by volunteers to help with mindfulness, to engage and inspire their clients.
Click here for an article from one of St Mungo's clients to get a first hand account on how the Recovery College achieves this...
The Recovery College learning experience is based on principles of co-production. Courses are designed, delivered and attended by St Mungo's clients, staff and volunteers. All our courses are free and run by volunteers, this is a cause close to home as Victoria Le Marquand the founder of IndependentBoutique.com volunteers as a teacher on the Textiles course.
IndependentBoutique.com have received product donations to sell online from a range of Bristol based independent designers, makers and artists supporting this wonderful charity with all proceeds from the sales going to St Mungos.
We are currently taking (lots of) bids on these beautiful hand casted porcelain rabbits from local ceramicist, Sophie Woodrow, who's beautiful work featured alongside Grayson Perry in the Myth, Material & Metamorphosis Exhibition.
Mim Best, the Easton based jewellery designer who previously worked under the late jewellery designer, Diana Porter, has donated one of her beautiful necklaces.
Artist and illustrator Naomi Wilkinson who has worked with companies from Facebook to the New York times donated one of her beautiful Hollyhock prints.
Feronia Parker a local Children's illustrator and teacher, who's beautiful work has been published in many children's books alongside working with companies such as Save the Children, generously donated three of her beautiful prints.
Hannah broadway another wonderful local Bristol based artist who's clients  include The BBC, Bristol University and the Old Vic, alongside global brands such as Nike, generously donated three of her prints all based around local Bristol landmarks and events. 
Local artist, Sarah Duncan has generously donated two prints that we are taking bids on via email with the highest bidder winning. Bids should be sent by email to info@independentboutique.com and close at midnight on the 21st November.
Marmalade the Easton based knitwear brand, owned by the founder of IndependentBoutique.com, have donated a pair of their mismatched stripy 100%  cashmere socks. Marmalade have previously supplied Harrods and designed knitwear for global brands such a Donna Karan and Missoni.
Bianca Rose Wood has donated a pair of earrings and pendant from her beautiful collection of hand painted jewellery, individually cut, shaped and polished from sustainable and recycled hardwoods.
ilo clothing, have donated these amazing kids trousers. The Bristol based children's brand creating organic clothing that kids want to wear and won't need to be replaced often, if ever. Once it's finished it can be recycled as much as possible, hence reducing throwaway fashion and waste.
I am acrylic, the jewellery brand with a shop at the Christmas steps in Bristol, donated their Clifton Suspension Bridge necklace. They have been making cute and quirky handmade things (mostly from acrylic) since 2004.
The amount of donations have been amazing from the British independent designers, makers and artists community. This is an amazing Christmas Sale, not only is it good for helping buy presents but as all the money goes to St Mungo's it is also good for the soul !
Thankyou for taking the time to read this and for your support for the St Mungo's Charity Sale & Raffle.
100% of profits will go to St Mungo's.
You can read more about St Mungo's here..
#make4mungos #endhomelessness #stmungos #nonprofit #christmassale #rebuildlives